Written by

Rodney McCloud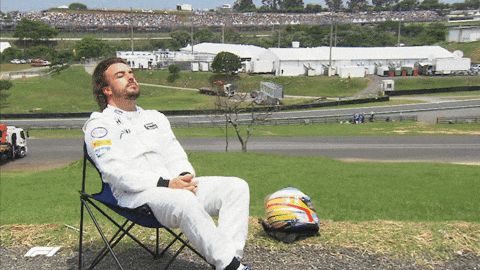 We've had a handful of cancelled events this past year.  I know it's frustrating as an attendee, but it's worse for us as officers.  We do quite a bit of work in the background just to get the chance to step out on the concrete pad.
2 weeks out we submit a sanction request to our SCCA home office.

 

We usually get our sanction the week preceding the event. 


About the same time our MSR registration opens.

 

We watch this as it gives us an idea of the numbers to expect on site.

 

This will help us determine what kind of course we'll design/use. 


A week out we request site access.

 

We usually know if we have site access around Thursday/Friday. 


We also make contact with our key person to see if they are available to attend the event.

 

A civilian is unable to sign the key out.

 

We're always looking for a key person so let us know if you'd be willing.
If you've made it this far you realize we've done a handful of steps and we don't even know if we'll have access to the site, a sanction, or someone to pick up the key.  Mid week we typically get a yes, yes, and insurance /sanction to run our event.  We jump for joy and contact our guy to bring a portable toilet to the event.
At this point you'd think the event is a go right?  Nope.  Our site is an active training facility and we had 4 downed choppers left on site.  With key in hand, we've been turned away because a helo is left on site.  We've had instances where the key wasn't picked up.  We've been given the wrong key before.  We have arrived on site more than a few times and had to cancel the event at the gate.  This is in no way to blame anyone, but it takes a number of items to make an event.  
I'm sharing this to give you insight on what we are doing behind the scenes.  Keep preregistering and watching our posts for information.  Help us have a successful 2019 season. 
Thanks from the Wiregrass SCCA Officers
Written by

Rodney McCloud
Thanks to everyone for coming out and enjoying a beautiful day hitting cones.  We had a slow start, but thanks to everyone for chipping in and helping.

Romesh and Nathan fought over FTD all day.  It was the SP showdown we never even knew we needed.  Some old members visited too

Thank you to our service members both present and past. 
Rodney
Written by

Rodney McCloud
Due to the unforeseen chaos of Hurricane Michael, we are going to cancel our October event.  We have numerous members without power and displaced from their homes.  We also don't know the condition of roadways between you and us.  I'd rather us all stay safe.  We hope you and your family are all safe and well.  Stuff can be replaced, but people cannot.  
Rodney
Written by

Rodney McCloud
The minor waiver procedure has changed with SCCA.  We need your help to make sure our paperwork is correct and your minor can enjoy the event with you.  Please have your paperwork in order before bringing your minor on site.  If you have any questions please ask. 
Only necessary for minor drivers (5-17 years old), passengers (12-17 years old or 57" tall) or minor workers (12-17 years old) entering "hot" areas (staging, grid, start, finish, course) that hold an SCCA membership or a weekend membership.

Children under 12 years old (except Junior drivers) are not permitted in "hot" areas (staging, grid, start, finish, course) per the Solo Rules section 1.3.2.O; a waiver is not necessary for them.

Use "

SCCA Minor Official 1068 09 15

" (printed in the lower right corner) for minor drivers (5-17 years old) or minor workers (12-17 years old) when witnessed and signed by an adult SCCA member.

BOTH parents' signatures must be present and witnessed. One parent signature on the waiver is not valid.

Minors must sign the second page and be witnessed.

The Region should retain the original and send it to SCCA Member Services. A copy (or a second form with "COPY" written on it) can be shown until the hard card is issued.

If a parent/guardian has sole legal custody, have the parent/guardian complete and sign

Waiver - Affidavit of Sole Custody - 2017-04-07

stating he/she has sole custody and no other parent/guardian has a lawful claim to custody of the minor. Only in this case, one parent/guardian signature is acceptable.
Takeaways here are children under 5 aren't allowed in "hot" areas.  Minors accessing hot areas need a waiver signed need a weekend membership. Forms must also be in color and not black/white.